Return
New weekend yoga Montsonís!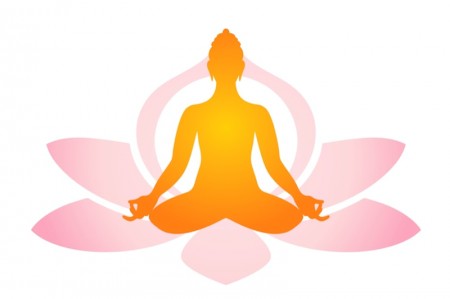 ref: 6974
1-10
Location:
Lleida Noguera - Montsonís
Treat yourself to a break contemplative MontsonÃs
Ideal experience to understand what is the essence and real dimension of yoga, to experience how they live yogis monasteries of India, and to enjoy the physical, mental and emotional hand of a professor specializing in yoga classic format in various ashrams of India: Yogi Damiananda, "Professor Yoga" entitled to the Sivananda Yoga Vedanta Academy (India) and "Therapist Yoga" certified by AYM School (India).
PRICE: € 98.80 / person (maximum group of 10 to 11 participants)
includes:
- Immersion yoga classic Patanjali (8 steps to enlightenment)
- The spiritual basis ethical and moral practice
- Asanas more beneficial and healthy according to ancient scriptures
- Breathing techniques and meditation to calm the mind
- Kirtan and mantra to awaken the joy of the soul
- Yoga therapy (particularly anxiety and depression)
- Exercises of relaxation and positive thinking
- Explanation of the diet yogic and vegetarian meals in silence with local products
Check in the room and start the weekend
Saturday 11 February 2017
17 h. Reception and Welcome
17:30 to 19:30 h. Immersion yoga classic:
- The founding ioga of Patanjali
- Spiritual base practicant (Yama i Niyama)
- The positions most beneficial according to ancient scriptures (Asana)
- Relaxation transcendent (Savasana Yoga Nidra)
19.30 h. - 20h. herbs tee
20 - 21h. Techniques to learn to be in the here and now
- Control de l'vital energy (Pranayama)
- Meditation (Pratyahara, Dharana and Dhyana)
21 h. Vegetarian dinner (local natural products)
22.30 h. - 23 h. Kirtan i mantres (música en viu)
Sunday 12 February 2017
7 pm. meditative walk
9am. breakfast
10-12 h. Therapeutic Yoga (special healing anxiety and depression)
12:30 - 13:30. FREE TIME: (optional) visit the Castle of Montsonís (price € 4.80 / person)
13.30. Vegetarian Food
15-17 h. Techniques to open and heal the mind:
-
Positive thinking and karma yoga
-
Dieta iòguica (pure i unclean food)
17 h. Meditation final farewell
Activity for all ages and levels.
BOOKING:
-
The reservation will be confirmed at the time of payment
-
Single room are charged 15 € / person
-
Superior room (whirlpool or fireplace) are charged 12 € / Room
-
Possibility insurance package combined 9 € / person - 12 € / couple
* Practical recommendations:
-
Wear comfortable clothes
-
Do not eat for two hours before practice Yoga
-
Communicate beforehand any physical discomfort or injury
A great cultural and philosophical system originating in India that means "union" of body, mind and soul. His practice provides a complete physical, mental and spiritual practitioner. In our case, the work postures, breathing practices and relaxation exercises, as well as other practices of meditation and yoga therapy, according to traditional techniques of India.
- Reduces stress, tension and anxiety
- Put the body young and fit flesible
- Provides inner peace, relaxation and emotional well-being
- Tone your muscles and strengthens the spine and back
- Clean the body of impurities and helps the expulsion of toxins
- Improves the digestive system
- Strengthens the immune system and is preventive against many diseases
- Increase the capacity of concentration, memory and attention
- Increases vitality, self-esteem and the joy of living
- Facilitates self-knowledge and self-control
Includes:
Guide, Accommodation, Breakfast, Lunch, Diner,
Photos