Return
Time travel. Theatrical visit to Montsonís.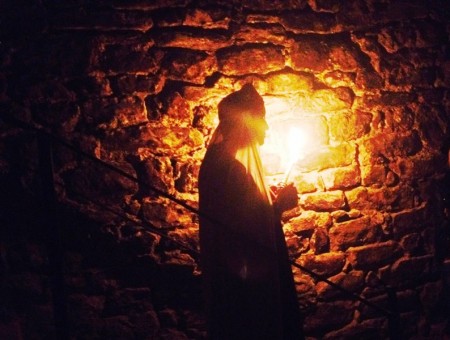 ref: 1052
1-55
Tipus:
Castle guided tourand Night visit
Location:
Lleida Noguera - Montsonís
Characters, fire story ... live it!
Different characters dressed as the 12th century explain the visitors the various facets of the life in the castle, at the same time, combining the visit with the use of lamps and other lighting systems to locate the visit through the times that were lived in these border lands at times of the reconquest, with the struggles between Arabs and Christians.
The visitors are not only spectators. From the beginning of the visit they feel involved and participate on it.
One of the new features provided by this visit and one of the reasons to do it at night is to show visitors how the castles communicated each others, throught a SIGNALS SYSTEM in which the fire was the protagonist. Visitors, during the visit to the homage tower, have the opportunity to receive and interpret the news that arrive codified through fire signals and this way to find out about the danger that they traverse.
The SIGNALS SYSTEM in the medieval period was very important and so much developed. So much that in just one night they could send a message from the Cap de Creus to the Strait of Gibraltar.
Every Friday and Saturday at 20 am. Visit other dates on holidays (Season October to April).
New season starts: 6th Friday 2017
Night visit: € 9,50 / pers.
Night visit and tasting dinner "la Botiga": 25,50 €/pers.
And if you want to stay in bed, night visits and HB (bed, breakfast and dinner): € 61.00 / person / night.
Dramatised visits for groups.
Visit Length: 1h 30 ' which led to the Public:
Old and young people
Photos
Map